Chilly weather is looming, and instead of blasting our vehicle's air conditioning we'll soon be turning the defroster up to full blast, hoping the defroster will clear up the windshield before we head off to work.
But did you know? Instead of clearing the windshield, you might actually be the one fogging up your windshield! I see it every year with many drivers who wish they could push a button so the windows would clear up and help them safely get to wherever they are going.
I have great news — YOU CAN! But how?
Double-check to make sure that
your air recycle button is OFF!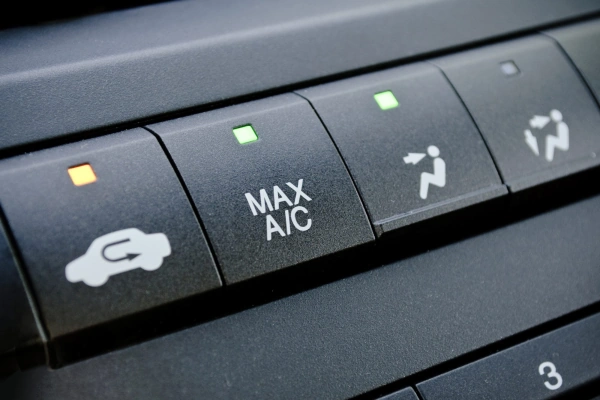 In the summertime, you probably turned this setting ON to keep the cool air in your vehicle and recycle it. While doing this in the summer keeps the interior of your vehicle cooler, in the winter it ends up causing a lot of grief for drivers, including YOU!
No matter how many times you try and wipe it off, it seems to fog up as soon as you're done. That foggy windshield won't go away until it is getting fresh air. So go ahead and find that button, make sure it's in the OFF position, and you'll be ready and prepared for the cold mornings ahead.
Are you confused and still trying to figure out what we're talking about? If so, please stop by the office and we'll happily walk you through how it works!